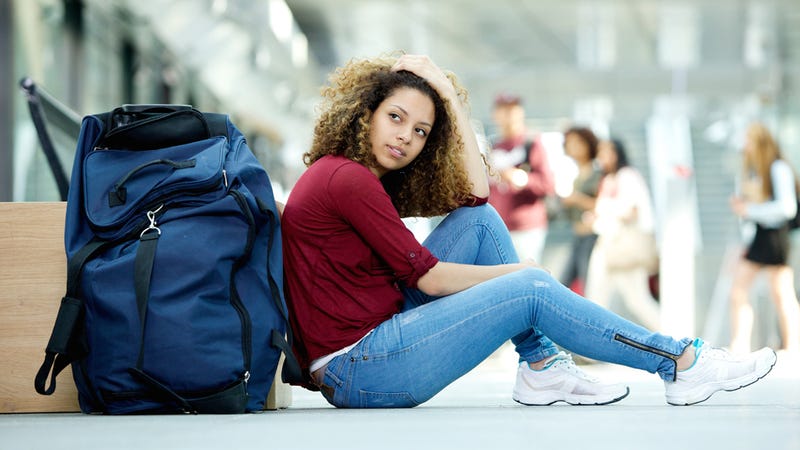 Welcome to Wisdom of the Masses, wherein we tap the global intelligence of our readers on matters you won't find covered in Lonely Planet or Tripadvisor.
Elegantly put, checking luggage fucking blows. But whether you're checking a suitcase or not, there's a 99% chance you're still carrying some sort of bag on the plane with you. (If you're the 1% who gets on the plane completely empty handed, a quick note: You're freaking us out.) If you're a purse-carrying woman on a longer flight, chances are your ladylike handbag is not enough.
Thus even the lightest of travelers must carry something—a passport, a couple of dollars, and, please, some clean underwear—and therefore needs a bag. But there are so many options: The roll-aboard. The "personal item." The duffel. The spinner-wheeled bag. The briefcase. The backpack. The wheeled backpack. The travel pack. The messenger bag. The tote. The Tumi. The Samsonite. The Vera Bradley (holla, Mom).
There are infinite carry-on bags for infinite travel scenarios, and we're looking for the best of the best. Seasoned travelers have their favorites; what's yours? We're looking for images, brands, and price points for the best carry-on bags. Post 'em in the comments below.
---
Contact the author at jessica@jezebel.com.
Image via Shutterstock.